About CCS
The Centre for China Studies (CCS) is a multidisciplinary department dedicated to advance scholarship and learning in all fields of Chinese Studies.
We are committed to hands-on teaching and learning about China. Our degree programmes aim to equip students with the knowledge and skills to pursue successful international careers involving China. We offer students an opportunity to make the most of the unique traditions, resources and innovations of this university known throughout China and the world as a gathering place for scholars and students fascinated with exploring the richness and complexity of Chinese history, literature, culture, society, governance and economy.
What do CCS offer to students?
Our English-taught undergraduate and postgraduate degree programmes are advantageous in offering the following:
– Interdisciplinary approach to exploring Greater China 
– Integrated understanding of China's past, present, and future 
– Interactive instruction in a "liberal arts" mode
– Immersive learning through target-language, sociocultural experience 
– Intensive empirical research to equip students with strong analytical and communication skills 
– International-oriented network for developing careers in Hong Kong, mainland China, and abroad
Why Hong Kong?
We believe that our location in Hong Kong provides the ideal environment to pursue Chinese scholarship. Hong Kong is a vibrant world city where Chinese and other cultures meet, mix, and mesh. Taking advantage of our unique location, our students do much of their learning beyond classroom. They explore our university's art museum and archives, explore all corners of Hong Kong, hop on the train to Shenzhen, and travel into different parts of mainland for experiential-learning fieldwork, social enterprise and internships courses, and social-cultural immersion studies. Click here to learn more about our Learning & Living Environment!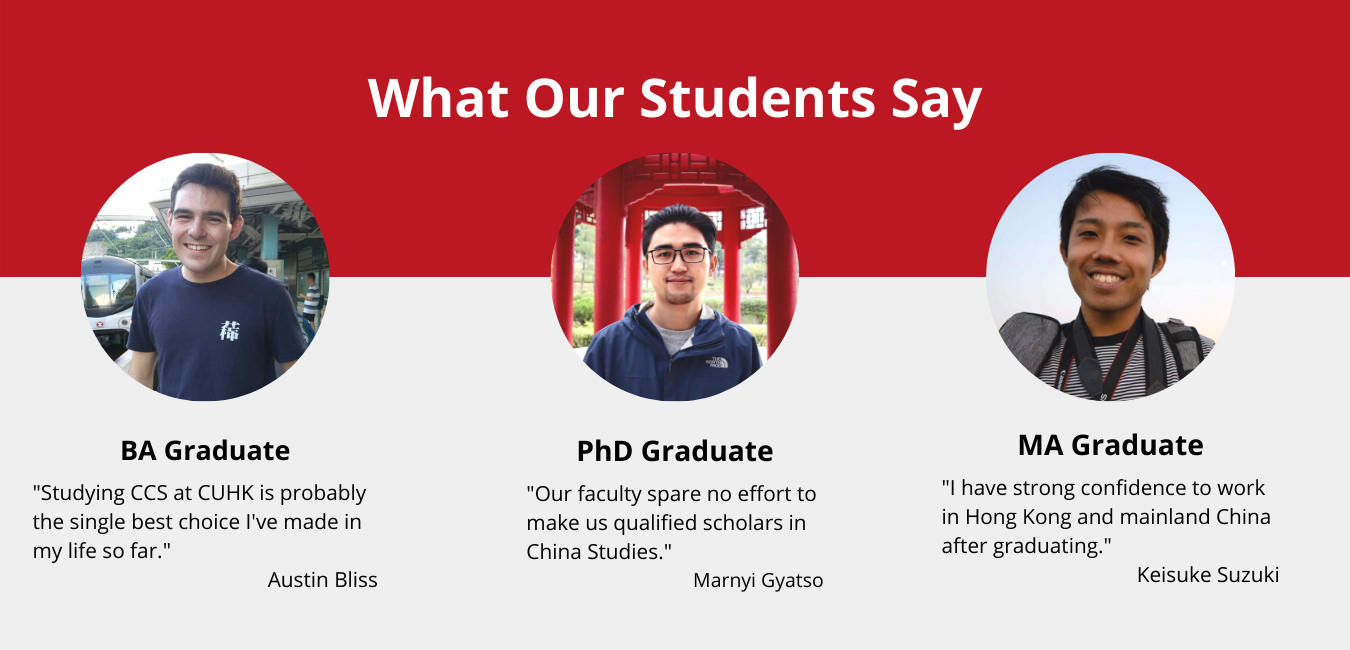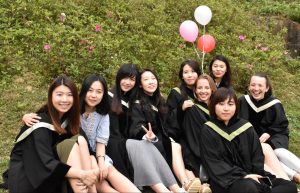 Our students graduate with:

High proficiency in both Chinese (Putonghua) and English
Integrated comprehension of the complexities of Chinese society 
Strong analytical and communication skills 
Cross-cultural networks 
International outlook
We equip our students with the knowledge and skills to pursue successful international careers involving China. Click here to read more about our Student Testimonials!