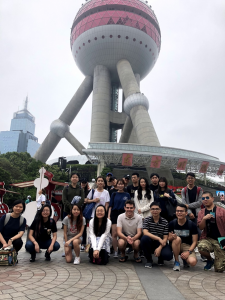 Gain Fluency in Chinese
Our Chinese Studies programme is taught in English. Non-Chinese-speaking students are also welcome to apply. * No knowledge of Chinese is required for admission. Students will receive intensive training on Chinese language as one of the major goals of the programme is to equip our students with superior Chinese language skills. Learning Chinese is a challenging process, but the cultural and academic rewards of doing so are immense, not to mention its value – and increasing necessity – in todays' job market.
As an integral part of our study scheme, students will take courses that focus on introducing key elements of Chinese culture together with an intensive language training component, and many other elective courses paired with language training tutorials and lab work. Each year, students are encouraged to take Chinese language tests, and upon graduation, certify their language level by taking the internationally-recognised Hanyu Shuiping Kaoshi (HSK; 漢語水平考試). Native speakers of Chinese will also be trained in rigorous academic reading and writing in Chinese and English, honing their research and communication skills.
*Students are still required to meet the admission requirements as stipulated by the University.